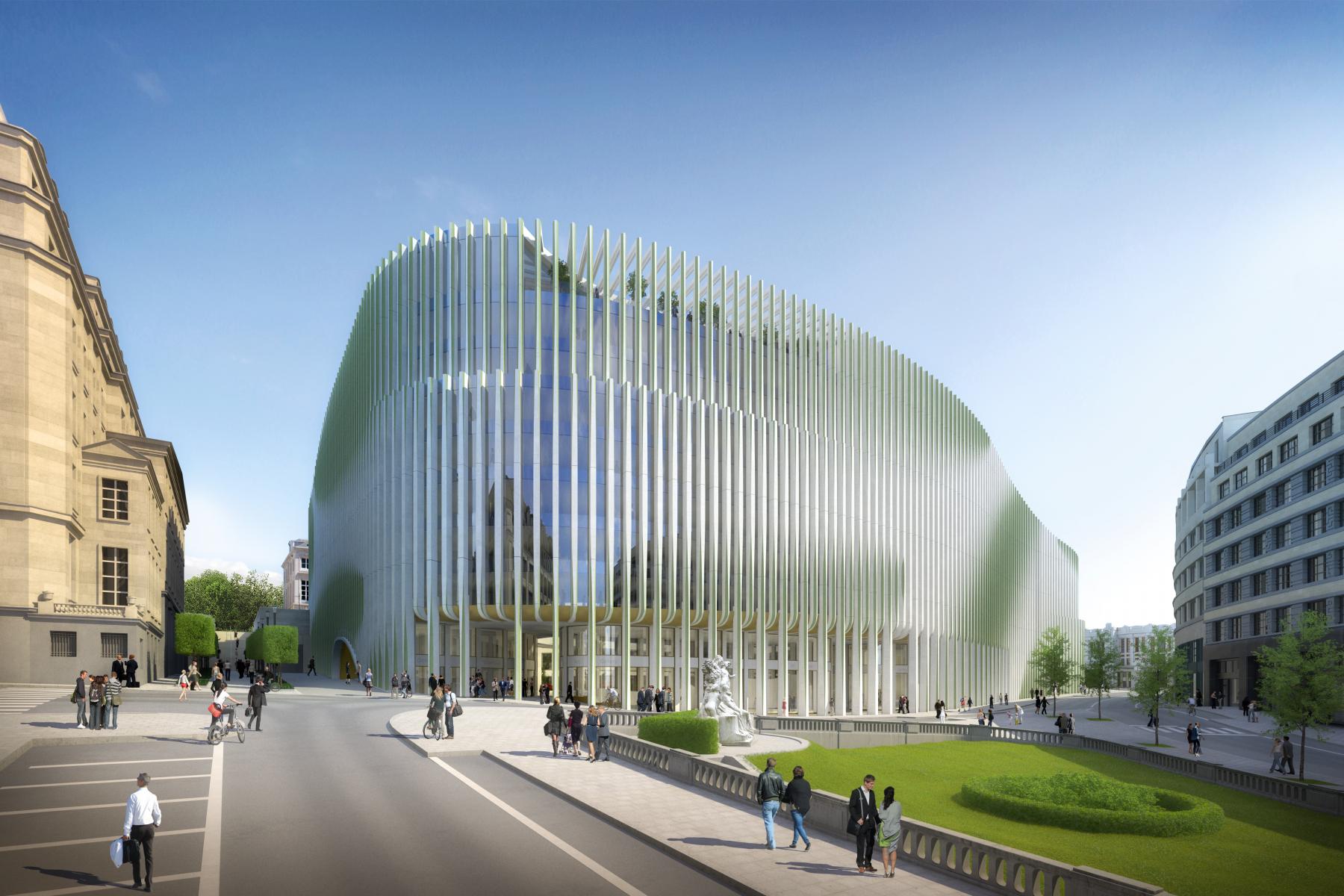 Bank BNP Paribas Fortis HQ
Montagne du Parc
After several years of construction, the former headquarters of BNP Paribas Fortis, which had become obsolete, has been demolished and rebuilt to accommodate all Brussels-based employees.
The project not only meets the institution's specific needs in terms of volume, aesthetics, and integration into the urban fabric, but also adheres to the highest current environmental and energy performance standards.
With a capacity of 4,500 workstations, approximately 70% greater than the former capacity, the new building offers ample space for employees. The gross area of the building remains unchanged at approximately 95,000 m².
Furthermore, the new building prioritizes sustainability and employee well-being, incorporating the latest developments in these areas. The building's facades are designed to align with the height of neighboring buildings, ensuring that it blends seamlessly into the urban landscape.
Our mission(s)
TPF Engineering collaborated with the Van Aelst-Macobo Stabo engineering office as a structural design office on a complex and large-scale project.
Our services included:
Studying and planning the demolition of the existing building and determining necessary supports such as drawdown, ground anchors, needle beams, and monitoring of self-stability of the rue Royale 20 building and metro tunnel protection.
Developing specifications and executing the demolitions, as well as monitoring the demolition site.
Creating various circulation cores and providing assistance in reinforcing plans for the basements and reinforced concrete cores of the new building.
Drafting specifications for the new building.
Awards
Mipim Award 2022 for Best Office and Commercial Development