In 1991, Thomas Spitaels, a young engineer with a degree from the ULB, created the TPF group in Brussels.
Originally, the main activities of the young company focused on energy and Third-Party Financing, which was an innovative concept at the time (and gave its name to the company). The company quickly developed its expertise in construction and infrastructure engineering.
The first projects to which the young company collaborated were a success, and the team was quickly reinforced in order to meet its first growth challenges.
At the end of its first year of existence, TPF already had nearly 25 employees.
The founders of the TPF group believed that in order to meet the challenges ahead in the construction and infrastructure sectors, the company had to expand, acquire new skills and new territorial expansions in Belgium.
In order to reach critical mass and be able to offer an essential network of expertise and resources, TPF developed a strategy of mergers and acquisitions and business creation which lead it to integrate a dozen new entities in Belgium, forming what will become the TPF group, including our subsidiary TPF Engineering.
TPF Engineering is the Belgian multidisciplinary engineering division of the TPF group.
Since its creation, the subsidiary grew in the construction and infrastructure renovation market, working on industrial and prestigious buildings in the secondary and tertiary sectors.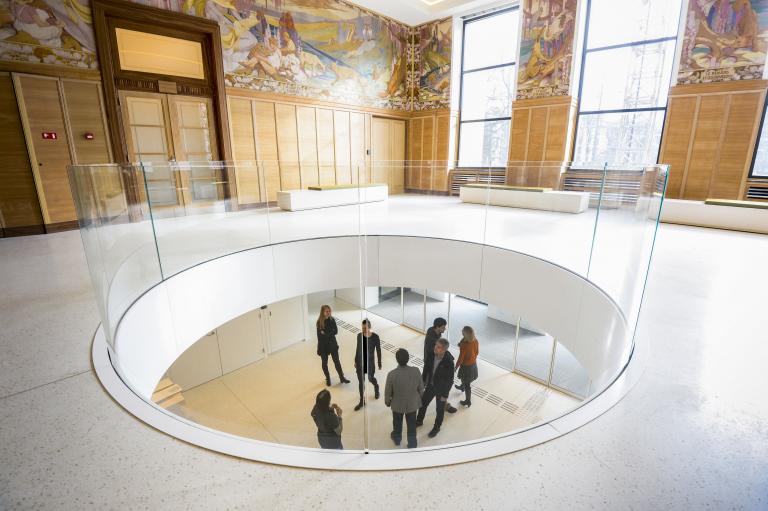 From 1999, TPF embarked on a policy of expanding its activities in other European countries. Its expertise and references from Belgian companies allowed the company to approach new projects in these neighbouring countries.
To carry them out, TPF continued its growth strategy on a continental scale with the acquisition between 1999 and 2016 of about twenty new entities in France, Romania, Portugal, Ukraine, Spain and Poland.
Openness, listening, interculturality and diversity have been part of TPF's character traits since its creation. It was therefore only natural that after its expansion on the European continent, the TPF group approached its growth on other continents with the same determination and enthusiasm.
Technical performance, durability, resilience, user comfort,… In most projects, the main objectives were often the same, and the expertise acquired by the TPF group was attracting new clients in Asia, Africa and America.
Confident in its development model, the TPF group continued to grow with the acquisition and creation of new offices in these regions of the world.
Today, we are a community of 4990 employees of 43 different nationalities, speaking 25 different languages.