Responsability

As an engineering design office, we are responsible for contributing to the development of solid and effective innovative solutions, in order to meet today's major environmental, climatic and societal challenges.

Diversity and multidisciplinarity

Growing and learning from each other, exchanging skills to identify new solutions, broadening our horizons, … TPF Engineering bases its development and its future on our differences, and on opening ourselves to the cultures and knowledge of each and everyone.

Respect for the environment and sustainable development

We pay a lot of attention to Earth's health. With our specialisations and expertise, we contribute to the realization of projects that help build a more sustainable and resilient world, more efficient in terms of resources and energy. We intend to contribute to achieving the Sustainable Development Goals (SDG) of the United Nations.

Excellence

At TPF Engineering, excellence is the quality label of our work. By listening to our clients' needs, analysing them, and by developing appropriate, high-performance, innovative and sustainable solutions, we intend to be our clients' trusted partner. 
In a world facing constant change, TPF Engineering has a responsibility to develop innovative engineering solutions for its clients. So that together, we can better face the environmental and social challenges ahead.
We consider that building engineering structures and infrastructure must contribute to achieving the Sustainable Development Goals (SDG) of the UN, and follow the recommendations of the IPCC (Intergovernmental Group of Experts on climate change).
In our fields of work, this translates into the design of resilient, energy-efficient and resource-efficient infrastructures making the best use of circularity, reuse and decarbonisation techniques.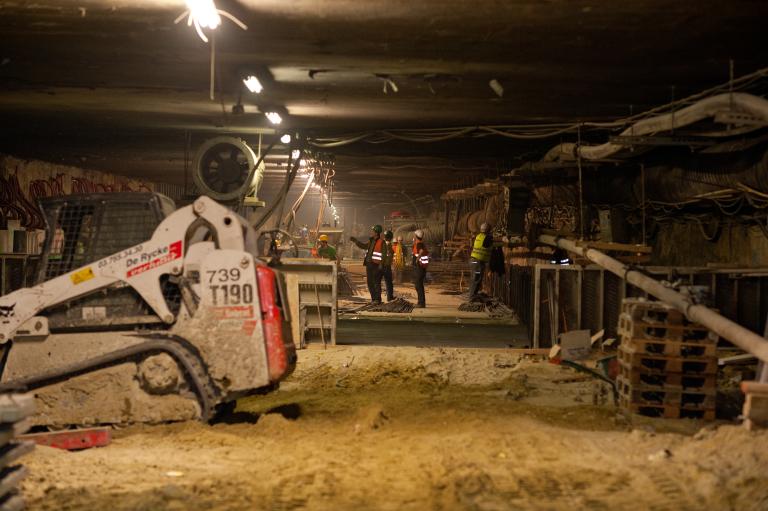 In a world in transition, TPF Engineering has set itself a goal which is to carry out projects that reconcile the well-being of citizens and users on the one hand, and environmental performance on the other.
We want each engineering structure and infrastructure that we help to build to be exemplary, durable and long-lasting, for the benefit of those who initiate these projects, as well as those who use them.
Engineering is an essential part of the ecological and societal transition.
And we are part of this great movement.