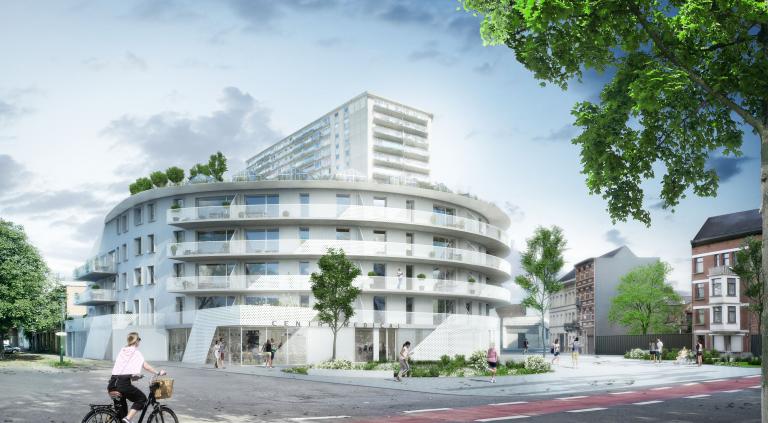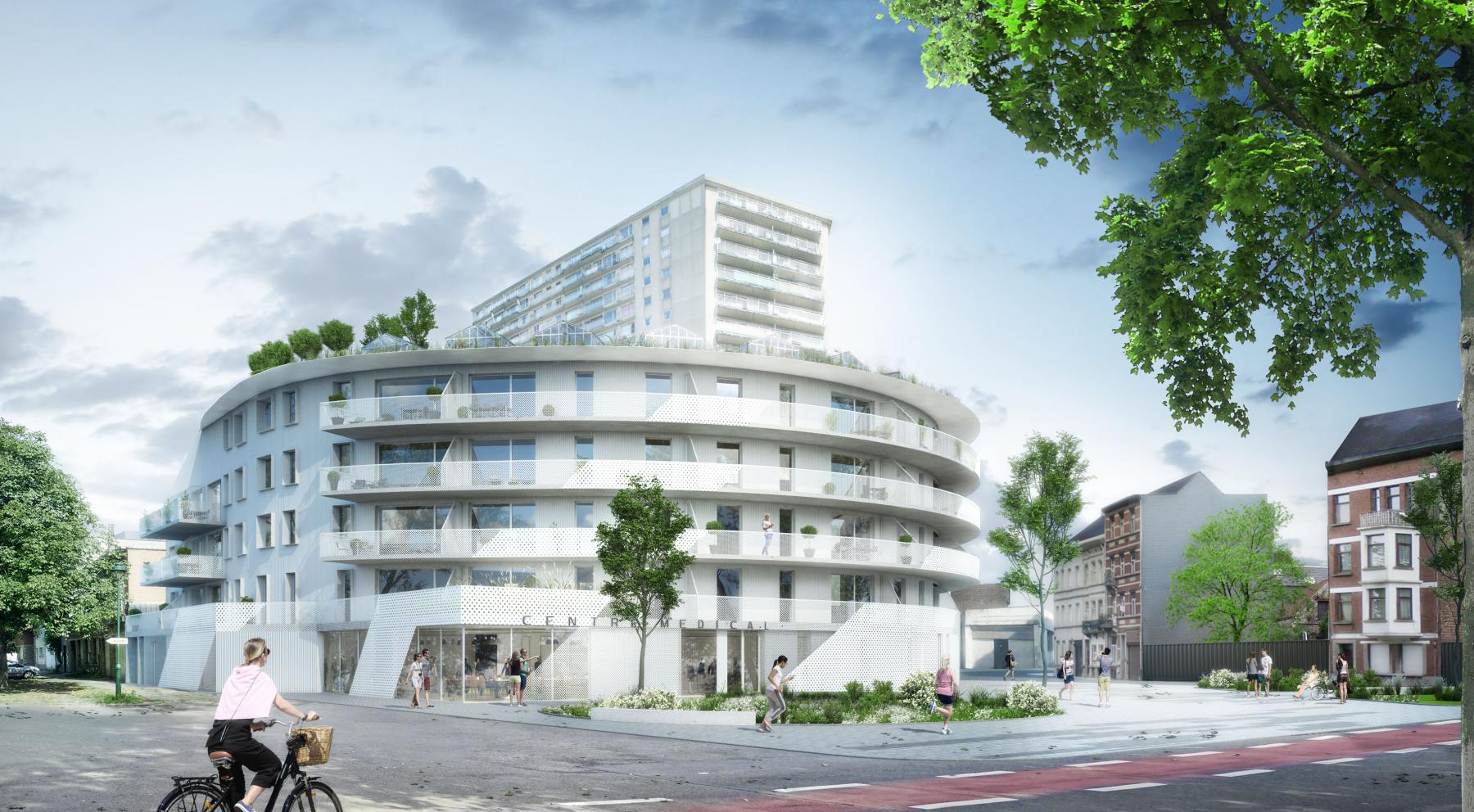 This project is a part of the extensive CityGate I renovation project, which encompasses three blocks including the Goujons block currently under development. The main objective is to revitalize the district between Cureghem and the Gare du Midi and to promote an urban integration program that encompasses a mix of functions.
The building will consist of 35 subsidized housing units (4,530 m²) and a 1,444 m² integrated social and health center (CSSI) on the ground floor, managed by Médecins du Monde. The establishment of the medical center aims to enhance the social and health services in the underprivileged neighborhoods of Brussels.
The new infrastructure comprises medical facilities such as traditional medical consultations, emergency services, surgery, dentistry, physiotherapy, etc. In addition, the CSSI offers a friendly and welcoming environment with community spaces, a gym, a cafeteria, and even a bubble office.
The building boasts high energy performance and is in compliance with the EPB2017 requirements:
The apartments have zero energy consumption, except for those located on the roof, which still meet passive requirements.
The production of domestic hot water is directly connected to thermal solar panels (200 m²) installed on the roof (80% coverage of domestic hot water needs).
Photovoltaic panels (20 m²) are installed to partially offset the electricity consumption of the ventilation units, as well as several common areas of the building (elevator, lighting, etc.).
The net heating needs of the building range from 3 to 6 kWh/m²/year.
The building produces renewable energy of approximately 26 kWh/m²/year.
Our mission(s)
TPF Engineering carries out the complete mission of consulting engineer in technical building services (HVAC, sanitary, electricity, elevators) and in structural engineering as well as the mission of EPB advisor.