Multidisciplinarity, diversity, responsibility, listening and initiative.
These are some the characteristics of the teams that TPF Engineering dedicates to projects entrusted to us. Since its creation, TPF Engineering has based its growth on the dynamism of its employees, on their ability to synergize their skills, and on their sense of innovation and open-mindedness.
Together, we want to build a better world.
​​​​​​​​​​​​​​In order to carry out clients projects to the best of our ability, and to face the challenges that await us, TPF Engineering has organized itself into 3 main divisions :
The Building division specializes in the development and management of projects (Project and Construction management) and more particularly buildings, the industrial and energy sectors, as well as in the logistics and distribution sector. It is also specialized in the following areas : Architecture & Engineering, Consulting, Food Hygiene Consulting, …

The Structural & Civil Engineering division works on major infrastructure and construction, support and mobility works.

The Technical Utilities division implements all technical solutions to ensure the comfort and well-being of users (HVAC, electricity, sanitary, fire protection, lifting equipment, environment and energy, etc.).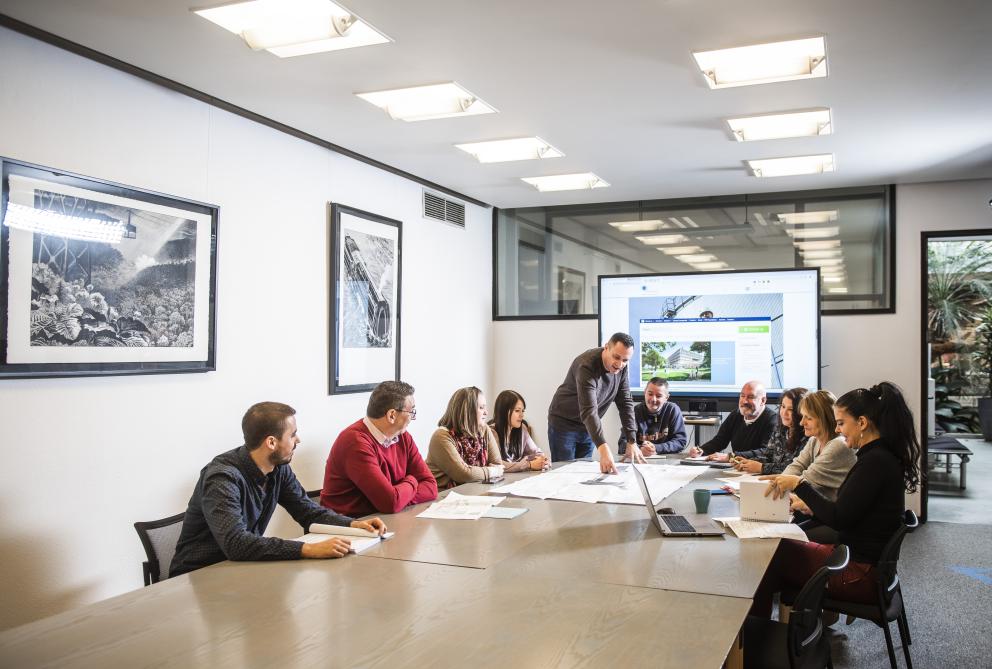 TPF Engineering management
Sustainable development and resilience are the two priorities that I wish to bring to all our projects alongside TPF Engineering. I enjoy working with a high quality multidisciplinary team, and strive to obtain the best results for our partners, to improve the quality of life of populations and future generations.
Thanks to our experience, we provide sensitive sectors such as the Ministry of Defence, banks, pharmaceutical groups and the food industry with professional solutions that guarantee the security, confidentiality and success of their projects. Beyond the high quality requirements imposed by these sectors, we strive to innovate and be a part of our future's environmental and energy objectives.
The job of structural engineers involves responsibility, not only to the client, but also to society as a whole. Constructions have to be resilient, viable and sustainable, but also eco-responsible, economical, often innovative and built with future generations in mind.
Bringing all these requirements together is somehow the result of a miracle, but they are the constant concerns of our profession.
I joined the team of engineers who are designing the extension of the metro. Public and collective transport provides an appropriate response to mobility problems encountered by cities.
By participating in transport development, I feel like I'm acting at a local level to reduce carbon emissions and improve the state of the planet.
In my opinion, designing quality, reliable, sustainable and resilient infrastructure is essential, not only for the quality of life of citizens, but also for the economic development of our regions.
As an engineer, I am really proud to contribute to these achievements, and it is also a matter of personal commitment in line with my values.
TPF Engineering is a leader in the sector of energy performance of buildings, and in providing innovative solutions for a sustainable society looking to better manage its resources and protecting our environment. This vision and these values form the basis of the Social and Environmental Responsibility of our design office. I am proud to contribute to the strategic management of TPF Engineering to achieve these objectives.