Because together, we can help building a better world.
Our vision is to reconcile technical excellence and employee fulfilment while contributing to the ecological and societal transition.
This is why we are constantly looking to meet women and men who share these values, and wish to join a company where everyone can give their best, learn, share, and give meaning to their professional project.
Join our team so we can build a sustainable future together.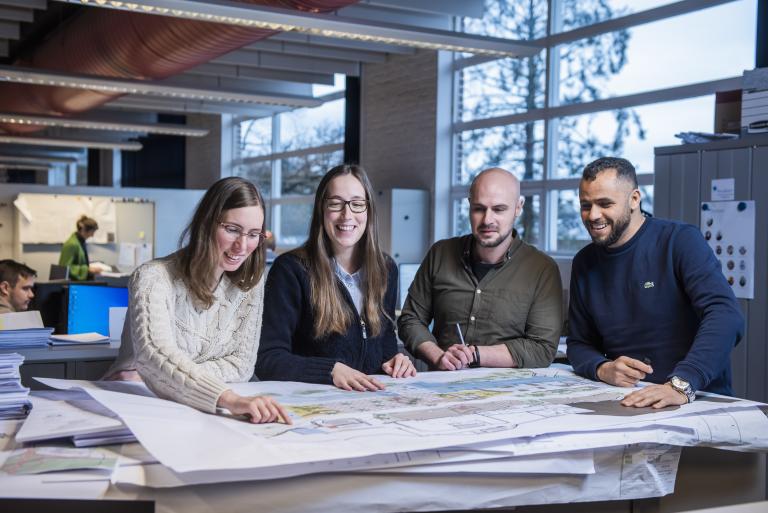 Our promises to our employees
We make the following commitments to each of our current and future employees :
Valuable projects
The societal dimension of our business project is essential. This is why many of the projects and construction sites we are working on have an environmental value or are dedicated to the well-being of users.
Mobility, transport, health, saving energy and resources… by joining TPF Engineering, you will have the opportunity to work on meaningful projects contributing to a better future.
Be a part of diversity
At TPF Engineering, we know that diversity is a strength. The plurality and mix of profiles, genders, nationalities and cultures are all assets which are at the heart of our development strategy.
Working for TPF Engineering is the promise of meetings, exchanges and continuous learning in contact with women and men from all around the world.
Growing and evolving
TPF Engineering wants to offer each and everyone professional development opportunities to match their commitment and their skills.
As a central component of the TPF group, which brings together today nearly 4,300 employees in 51 subsidiaries and branches, we are able to offer development opportunities to those who want to contribute to building a better world alongside us.