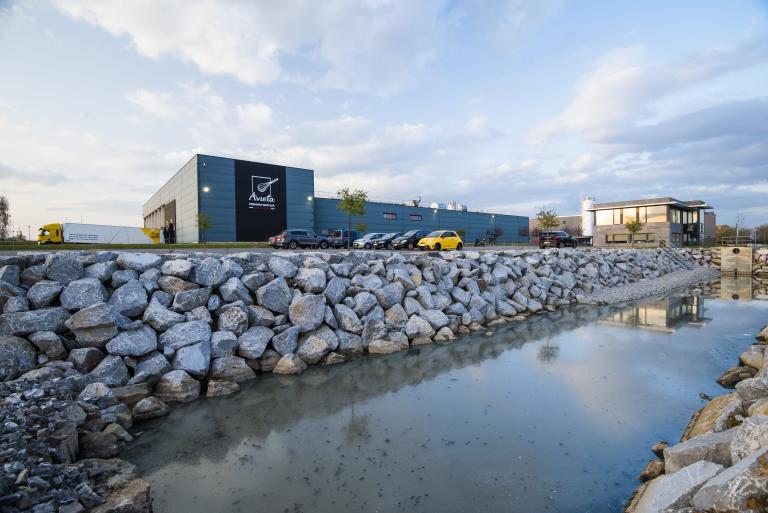 AVIETA
New production unit
Avetia, a manufacturer of sweet waffles located in Vinalmont (Huy district) in the province of Liège, and in Zonhoven (Hasselt district) in the province of Limbourg is currently constructing a new 15,000 m² factory on its Liège site, in addition to its existing production unit.
The new factory will be equipped with automated storage systems and will feature four new production lines, with the potential to expand to eight in the future.
Our mission(s)
TPF Engineering, in collaboration with the Arcoteam SPRL Architecture Office, is involved in all aspects of the project, including architecture, engineering (technical building services, excluding production equipment), civil engineering control, finishing, and project management and coordination.