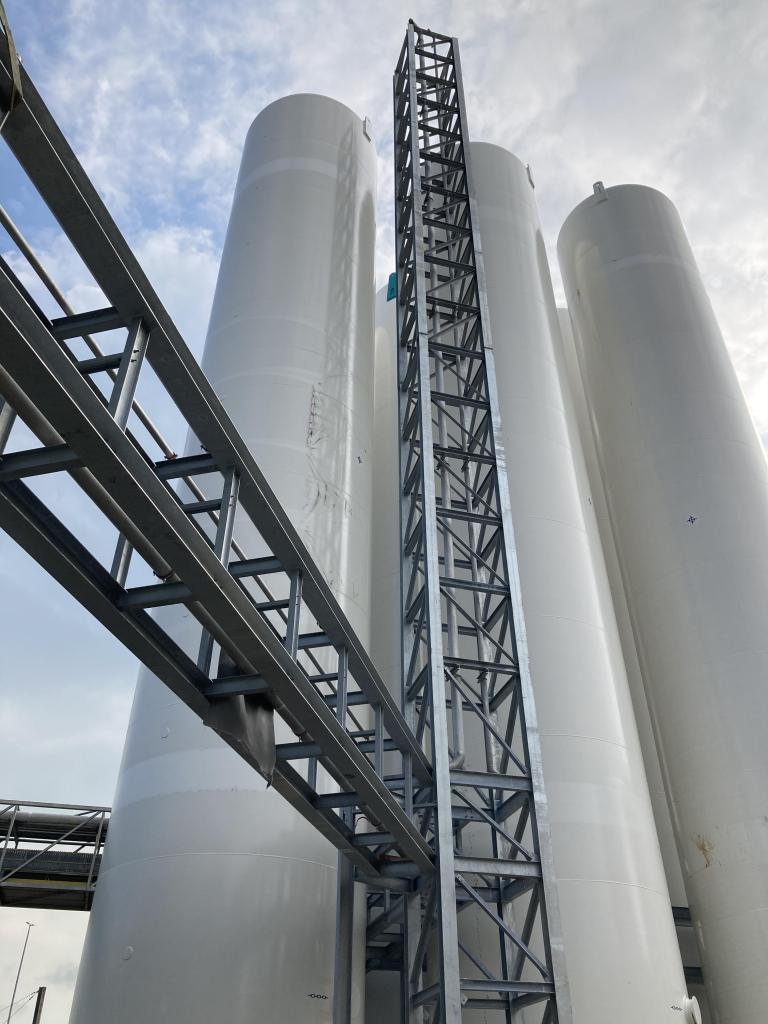 BIOSOL - WANZE
Carbon dioxide liquefaction units
The BIOSOL project involves the construction of a new carbon dioxide liquefaction unit at BioWanze, Belgium's largest bioethanol producer.
The goal is to recover a portion of the biogenic-origin carbon dioxide (a greenhouse gas emitted by the company) and liquefy it.
The new facilities at the BioWanze site will allow for part of the transformation process and the supply of liquid carbon dioxide to SOL SPA Belgium, a producer and distributor of medical and technical gases in Feluy.
Additionally, Wanze's new liquefaction unit will treat aqueous effluent from SOL SPA Belgium and provide it with electricity and water, including filtered and reverse osmosis-treated water.
SOL S.PA. Belgium will be responsible for purifying the carbon dioxide from BioWanze, liquefying it, storing it, and managing its marketing and disposal.
In the 90s and early 2000s, SOL SpA also turned to the expertise of TPF Engineering for the construction (1997 – 1998) and extension (2003 – 2005) of its gas liquefaction and storage unit in Feluy (O2, N2, Ar). 
As a reminder, the original project included the construction of an administrative building, an electrical room, a "compressor" room, and a maintenance room. In 2005, an extension was carried out which expanded the administrative area and compressor room, and added a cooling tower and a large liquid nitrogen tank. The process installations were developed in collaboration with the Italian company Chemint SpA Milano (Dr. Ing Fossi).
Our mission(s)
The tasks assigned to the TPF Engineering and Arcoteam teams include complete architectural design and permit coordination, as well as control and coordination of the construction works.
Additionally, TPF Engineering is responsible for structural engineering studies, civil engineering, technical building services (such as electrical installations, HVAC, sanitation, fluids, etc.), energy studies, and environmental permits.