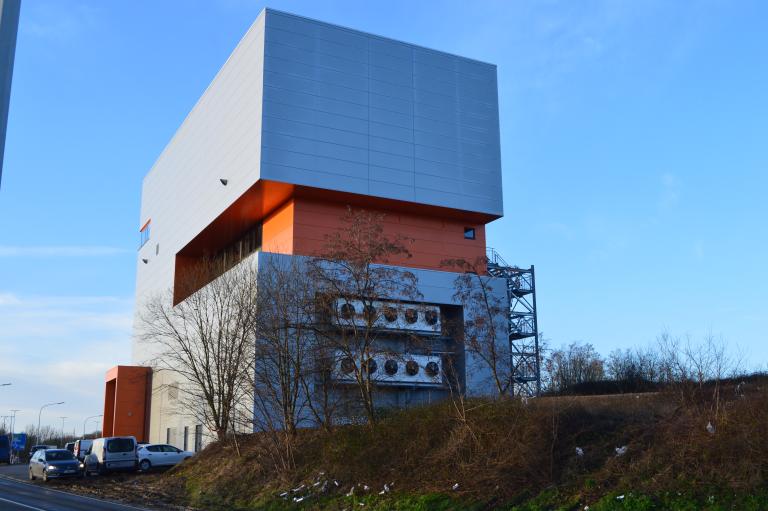 Fly-In
Free fall simulator
The FLY-IN project involved the construction of Europe's largest free fall simulator, featuring an impressive flight chamber with an internal diameter of 5.18 m and a height of 10 m.
The wind tunnel, with a total height of almost 30 meters, is powered by two groups of three fans.
The technology and steel structure of the wind tunnel were designed and built by Czech company Strojirna Litvinov, while the architectural design of the building was entrusted to the Liège Atelier DSH.
Construction began in August 2014 and the simulator was officially inaugurated on December 18, 2015.
Our mission(s)
TPF Engineering played a key role in the project, providing project management services as well as studies in technical building services (HVAC, sanitary, electricity, and elevators) and structural engineering related to the building's concrete elements.