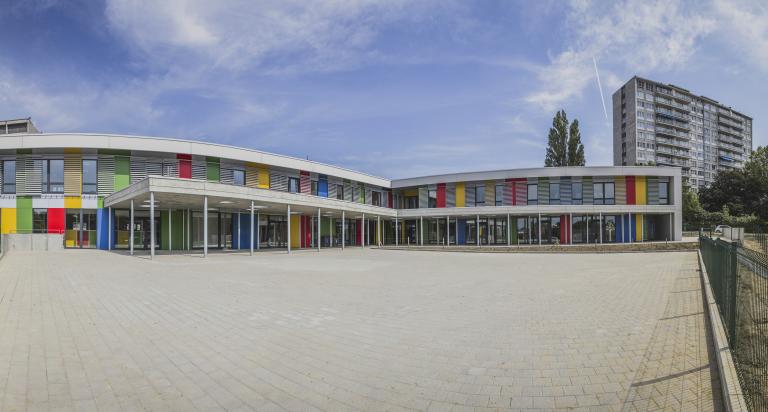 Belgium
Berchem-Sainte-Agathe (Brussels)
Municipal School Les Lilas
Les Lilas school is a modern and energy-efficient primary education establishment designed to accommodate approximately 390 pupils.
It is fully equipped with advanced computer equipment, including interactive whiteboards in each classroom, and is also designed to be accessible for people with reduced mobility, in order to accommodate special needs children.
The school comprises of 18 classrooms, computer rooms, common areas, management and teacher offices, canteens, kitchens, and more.
The two wings of the building cover an area of 3,516 m² and are spread over four levels.
Our mission(s)
TPF Engineering was responsible for studying and monitoring the execution of works for technical building services (such as HVAC, electricity, sanitary, and fire protection) and structural engineering.