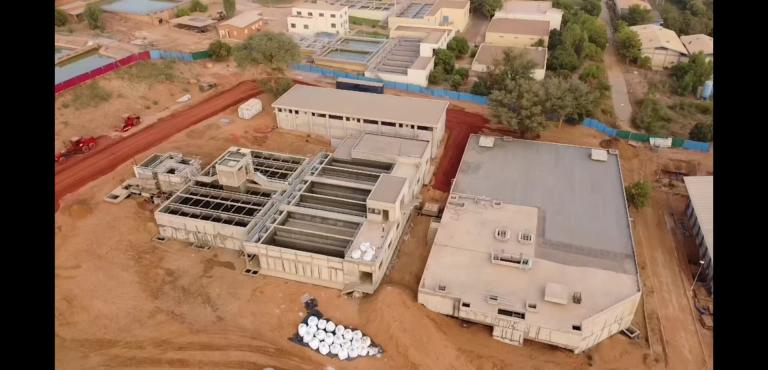 Niamey drinking water treatment plant
The project to strengthen the drinking water supply system in the capital of Niger, Niamey, has reached a major milestone this year with the completion of the Goudel IV drinking water treatment plant construction.
The 40,000 m² plant comprises several components, including a pre-settling basin, sludge drying beds, a stirring chamber, a decanter, a treated water tank, and a chemical building.
Our mission(s)
As a structural consulting engineer, TPF Engineering provided support to the contracting authority, Denys, in executing the project. Our tasks included drafting calculation notes, preparing detailed plans, taking measurements, and producing quantity notes and inventories.