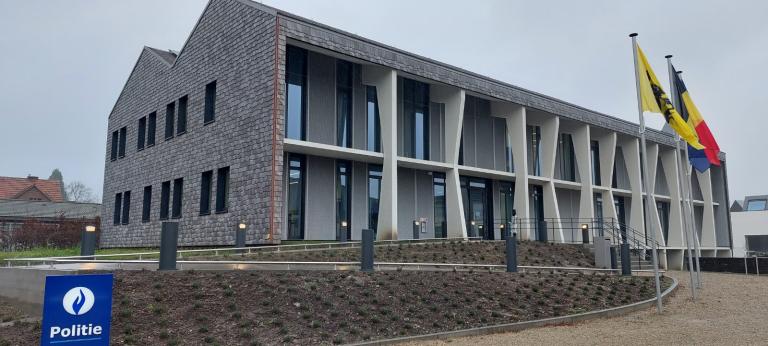 Police Station of Lubbeek
The project involves constructing a new police station that meets the Flemish BEN (almost energy neutral) label.
The building includes office space for various services, an "arrest" area with interrogation rooms equipped with the latest technologies, a cell complex with showers, meeting rooms, and social premises such as changing rooms, a room dedicated to weapons and ammunition storage, and meeting and recovery rooms.
In line with the project's goal of sustainability, the building is equipped with a geothermal installation, solar panels, and a rainwater recovery system.
Our mission(s)
Our design office is responsible for the complete mission of technical building services (low current electricity, high current electricity, heating ventilation, and sanitation), structural engineering, and the role of advisor in EPB compliance.